Here are some free interesting geeky graphics I found on my usual weekly browsing session.
Industrial pack pixel art character and tileset
Firstly from OllieBerzs on itch.io comes to you a awesome industrial themed cutey pixel art character and tileset for your own game and app projects!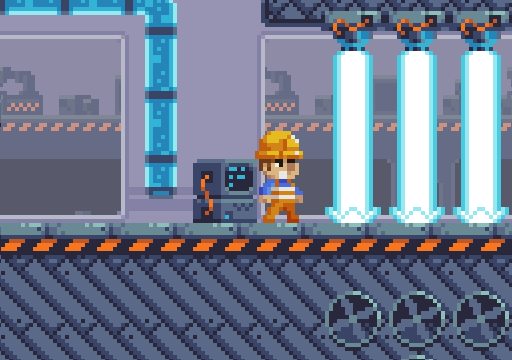 from itch.io:
This asset pack contains:
Animated engineer (run, idle, jump)
Industrial tileset
Background tileset
Paralax background
Animated cosole
Animated vent
Animated fluid pipes
Animated lasers!
Enjoy!
---
LICENCE:
You can use the assets from this pack for personal and commercial projects. You cannot redistribute these assets
https://ollieberzs.itch.io/industrial-pack
---
12 free vector characters
From Andrey Bobrovnik and freedesignresources comes a set of imaginative silly looking character vectors ( I think one of them is standing there in his underpants ).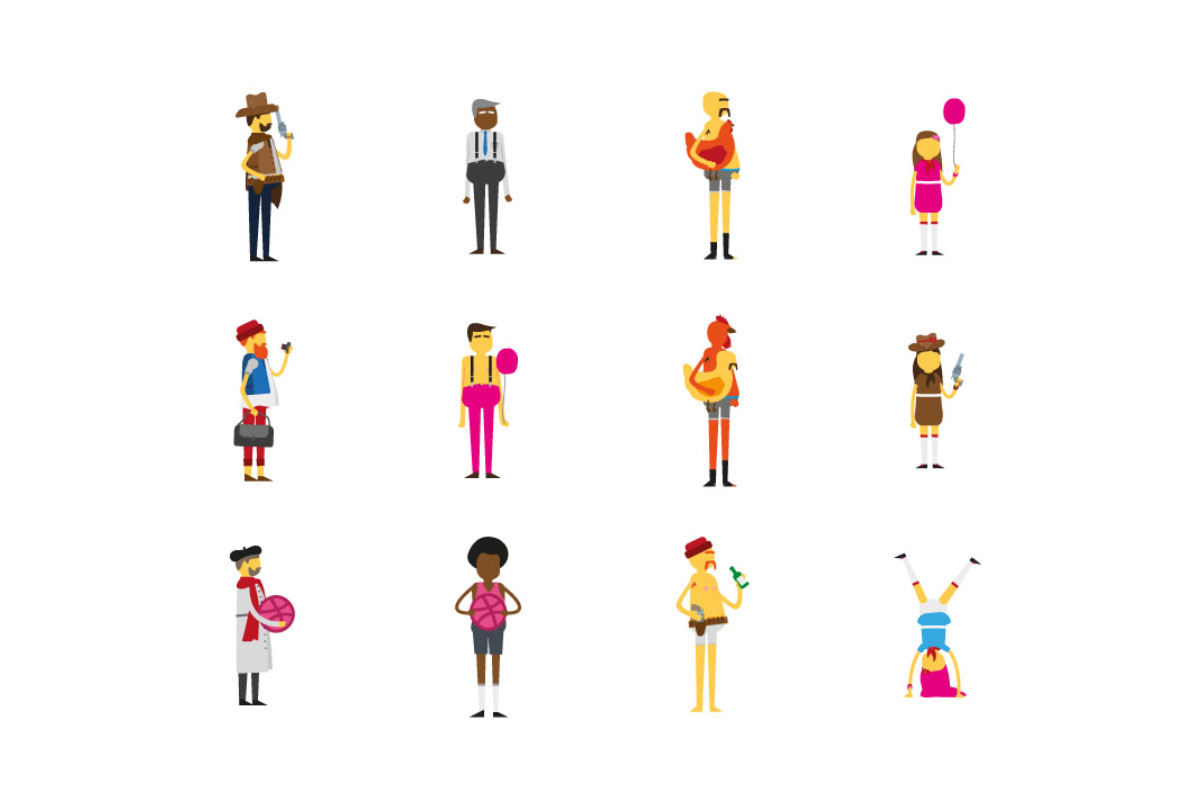 From freedesignresources:
12 Free Vector Characters is a pack of funny character design Coming from Andrey Bobrovnik. The illustrations are available in .ai and .eps formats which you can customize the way you want using Adobe Illustrator. These can be a useful source for avatar design and printable works such as poster, cards or patterns.
Thanks to Andrey Bobrovnik for sharing this interesting pack of vector characters to the community. Visit his portfolio by clicking on the check out more button below. Then, you may find out more about this author and his other creative projects. Also, if you like this freebie, leave comments and appreciate to show your support!
---
200 Webby Icons Freebie
Smashicons and MightyDeals brings to you a wonderful free set of geeky looking icons!
From MightyDeals:
Smashicons offers you 200 premium free webby icons in this amazing freebie.
---
Mobile Game GUI Freebie

Muhamad Rizqi on Dribbble brings to you an awesome game GUI Freebie
From dribbble:
Here you go!
the Mobile Game GUI FULL PACKAGE is ready to download, and FREE! 😀
including on the package are :
- option page
- level select page
- store page
- achievements page
- hi score page
- lot of buttons and icons
- homepage and gameplay GUI
- failed, finished, and pause windows
you can use and modify this package for your personal projects or experiments. I'll also happy if you put a credit to every works that includes this freebie.
=========================
font credit : brady bunch [100% free license] link here
=========================
by the way, visit my other freebie here. hope this could be useful and inspiring, thanks!