Now this is what you call a Mega Graphics Bundle.
DealJumbo brings you their 19th iteration of their popular bundle series the Only Best Sellers Mega Bundle v.19.
Good luck to you going through their previews on their site as it is jam packed with content.
I try to highlight the items that stick out the most to me at the bottom of this post.
From DealJumbo:
We have for you volume 19th from our TOP popular bundle series. And it is really special and HUGE! As always, with only highest quality resources – best sellers with retro/vintage and also modern feel in one mega bundle! With 96% off + extended lisense + $7 code for next purchase, and available for limited time only, you'll need to grab this mega bundle while you can.
This new megabundle is definitely one of our BIGGEST bundles so far! And with 71 bestseller items from 15 premium design shops and extended license is this bundle one of the biggest and best quality bundle ever!
Only Best Sellers Mega Bundle v.19 contains 43 font bundles with 105 fonts and 28 great graphics bundles from 15 talented designers. Enjoy all these beautiful items and support 15 freelance authors in one! Thanks a lot 😉
Download similar items with extended license for FREE here!
With this deal you get:
Custom Fonts (43 font bundles with 105 fonts)

Beautiful Graphics & Templates (28 bundles)

Lucky 7 Discount Code – Save $7 on any future purchase on Dealjumbo (until April 30, 2017)

Extended License!
Some highlights: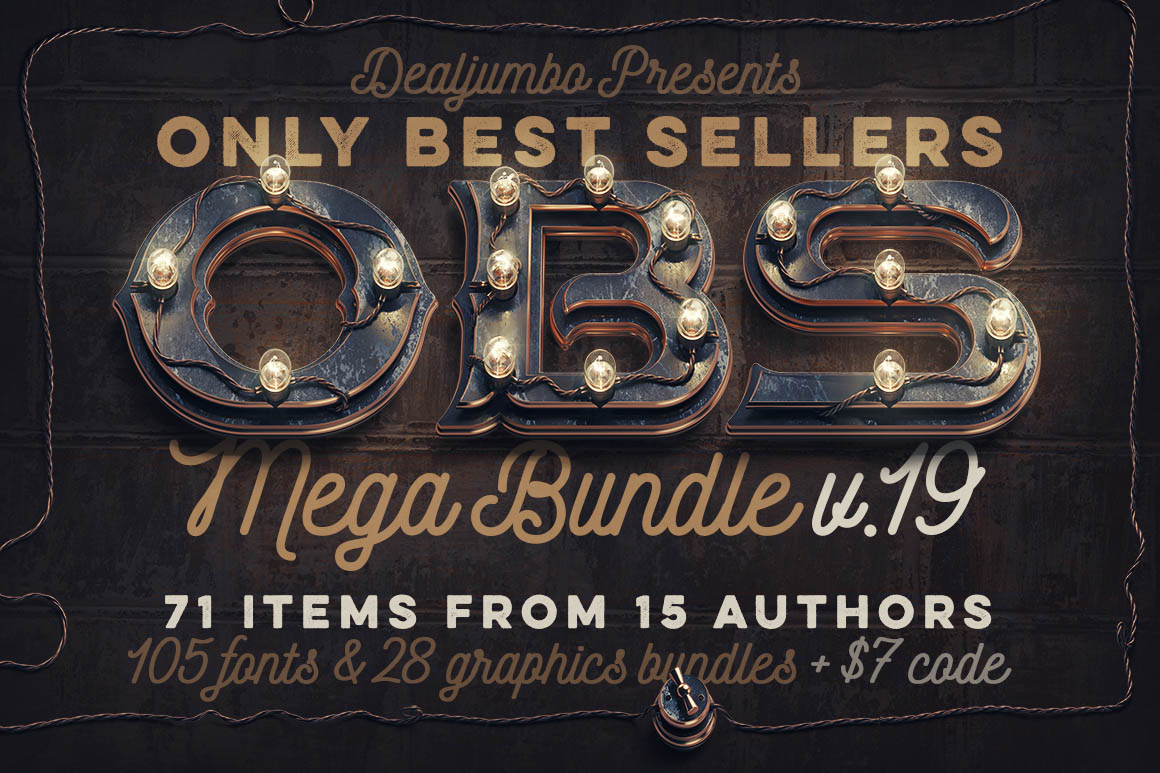 Lucky 7 Code – save $7 on any (one) future purchase on Dealjumbo.com
Code is valid until April 30, 2017